Warning: You must be 21 and older to enter the Vayana Organics site.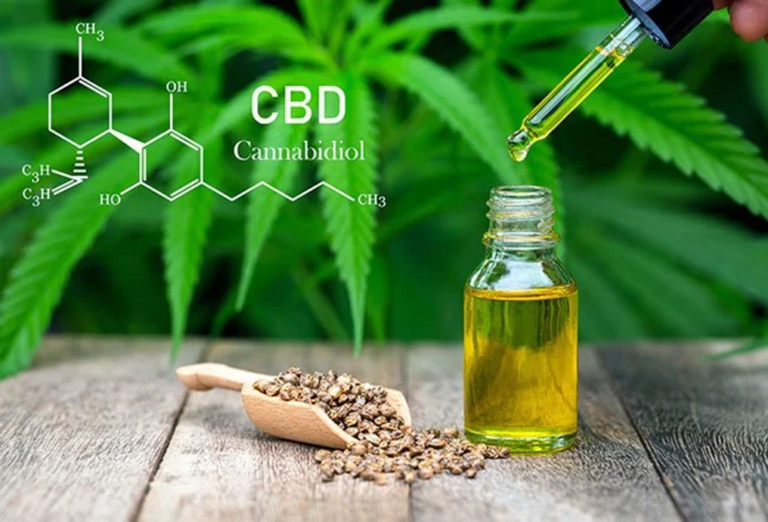 Join The Organic CBD Movement!
Buy a Vayana Organics Bundle and Save!
Vayana Organic's main objective is to provide an all-natural product while enhancing an overall wellbeing in an organic way. Vayana Organic's offers only high-quality products made in the USA with broad spectrum and third-party lab testing. 
Our products contain cannabidiol also known as CBD, which is extracted from the hemp plant. CBD is a very beneficial property. Hemp is cultivated without any chemicals or fertilizers which allows it to be grown organically. Hemp is not marijuana and does not contain the levels of THC (Tetrahydro cannabidiol). Taking or using a CBD enriched product may enhance your body's ability to maintain balance and manage occasional stress. It is also known to have many beneficial properties and is particularly effective for supporting focus and maintaining health and well-being.
Vayana Organic's founder has worked in Oncology for over 20 years. She has helped numerous people navigate through the red tape of medical issues. This prompted her to start a 501 C 3 a nonprofit organization called Fighting Against Cancer [FAC]. This organization assist people with cancer and debilitating diseases. She holds a Bachelor's degree in Healthcare Management and a certification in assisting Medical Providers.
She became familiar with CBD when she was suffering from TMJ pain. It was during the time our nation was stricken with the coronavirus and there were no dental offices open and over the counter (OTH) medication did not help. She did her research on CBD and after trying it the results were amazing, the headaches the jaw & joint pain, all stopped.
When creating Vayana, the main goal is to provide a pure and all-natural product. Vayana's name is derived from Polynesian, it means "Rock Water" or "the girl from the water". I wanted to bring you a product that is natural as a rock and pure as water—I bring you "Vayana Organics".
 CBD oil uses the whole plant, the hemp oil comes from its seeds. CBD oil is made from the mature hemp plant which includes the stalks and flowers. When CBD oil is extracted from the Hemp plant it has little to no THC (Tetrahydrocannabinol) the legal amount of THC is <0.3%. It does not cause the same psychoactive effects as other naturally occurring cannabis plants. Numerous people have given their personal testimony and claim that CBD has helped them with, insomnia, diabetes, and anxiety disorders.
What is CBD
CBD stands for Cannabidiol it is a chemical compound from one of the 85 active cannabinoids identified within the Cannabis plant. It was discovered in the 1940's. CBD oil comes from the Hemp Plant. Some people are confused between the hemp plant and the marijuana plant. Hemp and Marijuana both belong to the cannabis of plants- There are several cannabis plants, cannabis sativa L, cannabis indica, cannabis ruderalis. The one most people refer to is the cannabis sativa, it grows naturally around tropical regions, Central America, Africa, Asia.
What is HEMP
The Hemp plant comes from the Cannabaceae family. The Hemp plant is a "cousin" to the marijuana plant. The difference between the two plants are Hemp has elevated CBD & low THC <0.3%.  Hemp is cultivated without any chemicals or fertilizer which allows it to be grown organically.
How to Create CBD & Hemp Extracted Oil
The hemp plant is chopped up and dried. Once dry this creates biomass, which will separate the wood and stems. The hemp plant remains in raw form, it is then taken to a lab to extract the CO2, the plant wax and cannabinoids, once refined it produces the CBD oil.
Why is Hemp Legal
The Farm Bill passed on December 20, 2018 by The President of The United States. The Farm Bill is a massive legislation that cost billions every year to ensure that farmers keep producing food. This is to ensure Americans who cannot afford food do not starve or go hungry. Every five years Congress must pass a new bill which is why Hemp CBD is now legal. The main concerns of the Farm Bill are to:
Support Farmers
Feed the Hungry
Protect the environment
Background on the Hemp Plant
There are three parts of the hemp plant. 1st the outer fibers which are called BAST, this gives the plant their strength. 2nd the inner fiber which are called the HURD the woody core of the stalk helps with non-woven items. 3rd the seeds, which is high in antioxidant, and omega-3 and fatty acids in combination with the mature hemp leaves which produces CBD oil. The Hemp Plant leaves are so strong and rich in fibers they were once used for sails on ships, the fibers are also ideal for producing:
Cloths | Rope | Shoes | Fine fabrics | Tarps | Oil paints | Fuel | Soaps | Shampoos | Lotions
Can CBD Oil Get You High
Hemp cannot get you high, it does not contain the psychoactive effects, which is THC (Tetrahydrocannabinol). THC is the powerful psychoactive agent in cannabis that gives you that "high" feeling. This "agent" directly binds to the ECS (endocannabinoid system) in humans. All mammals (humans) have an ECS. Upon ingesting organic hemp CBD oil, the Phyto cannabinoids in the ECS are to deliver multiple therapeutic outcomes that may restore the balance. Our CBD oil does not have elevated THC <0.3% which does not give you mind altering, psychoactive feelings.
How to Ensure CBD is SAFE
Always make sure your CBD oil is third party tested to ensure it is all natural and organic. Some companies have pesticide, insecticides, herbicides, fungus, mold, and other free radicals (such as environmental toxins). If you purchase CBD from dishonest or potentially unsafe manufacturers or distributors, you might experience very different side effects. Without third patry testing the consumer does not know how much, or if any CBD is in the product or what other additive could be listed.
There is minor clinical evidence in favor of CBD, which means there is minimum evidence against CBD. Researchers have looked at studies performed on the FDA approved Epidiolex to base side effect outcomes. From the few clinical trials that have been conducted, no conclusive severe side effects have surfaced. These are the side effects they most often experienced:
Tiredness
Decreased appetite
Gastrointestinal problems
Altered liver enzymes
For most patients, these side effects occurred during the first few weeks while they were quickly raising their dosage. The symptoms typically subsided after their dosage stabilized. This information was obtained from www.epidiolex.com
Is CBD Oil FDA Approved
Only one CBD oil is FDA approved by the Food and Drug Administration and that is Epidiolex, which is used for epilepsy. Epidiolex was approved in 2019. This lets us know CBD oil is on the right track. Studies show Epidiolex has been used on patients as young as two years old. According to www.epidiolex.com treatment for seizures have decreased 40%.
How to Use CBD Products
CBD can be ingested by tinctures, capsules, vape pens, edibles, and topical creams. Tincture are a safe fast and effective way to take herbs through a medicine dropper. Tinctures is just describing the way the CBD oil was prepared. Tinctures are delivered sublingual (under the tongue). When tinctures are delivered underneath the tongue it absorbs and dissolves in the body much faster. Capsules are swallowed and dissolved by stomach lining.  Vaping CBD will get into the body much faster than tinctures or capsules; the effects are 30-60 minutes faster. Edibles are great tasting and assorted flavors are convenient. Topical creams should be used on the localized area that has the muscle or joint pain, apply twice a day, and wash your hands after each use and avoid touching eyes.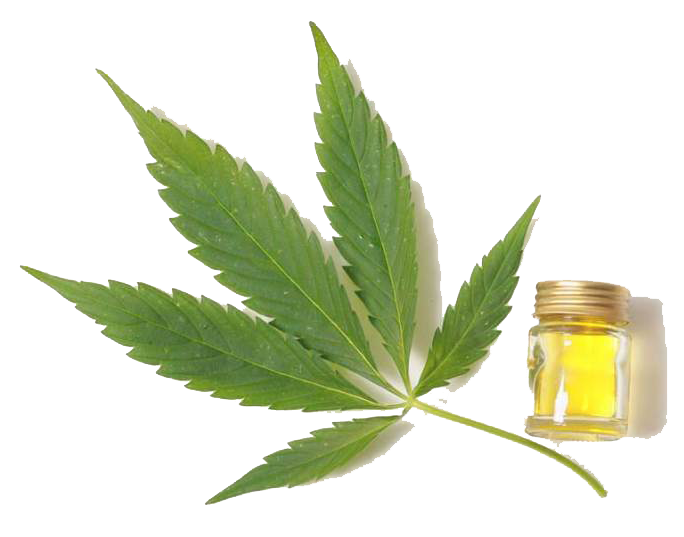 Supporting the immune system
Aids in addiction recovery

Promotes relaxation

Aids in lower blood pressure
Decreasing appetite
Balances mood 

Aids in lower blood sugar

Nourishes Skin
Reduces stress
Relieves tension and stiffness 
Enhances clarity and focus
Helps with headaches/ migraines
Cramps
Arthritis
Depression
Psoriasis 
Inflammation

Vayana Organics is the BEST! I purchased the Gummie Bears & they were a combination of Yummy, Relaxing & Tasty! Will be purchasing again to try out the other products.
My mom and I tried the gummies and they were amazing, I slept so wonderful, and my mom woke up early and made her bed, she never does that. We will be purchasing more.
The CBD lotion did wonders for my feet, and my wife's aches and pains. One of the best products I ever had!
My knees have been really stiff and aching, it was difficult to go up and down the stairs, so I tried the instant rub lotion and I promise going down the stairs was so much easier. This was my first day using it, and it instantly helped with my pain. I'll definitely get some more when this runs out.
I'm always skeptical of trying new things, especially if I don't know much about it. I suffer from anxiety and it happens without triggers. So, I wanted I tried the tinctures. After only a day of using it, I realized my anxiety was not intensified. I figure the more days I try the CBD oil and it builds up in my body it will calm my body down more. Vayana Organic's is heaven sent.
Let's just say that CBD cream was a game changer!! I was in so much pain I couldn't even rest not to mention move about without exacerbating the pain in my hip. That cream made a noticeable difference easing my pain enough to allow me to move about with less discomfort. Thank you for telling me about it.
Become an Affiliate Member